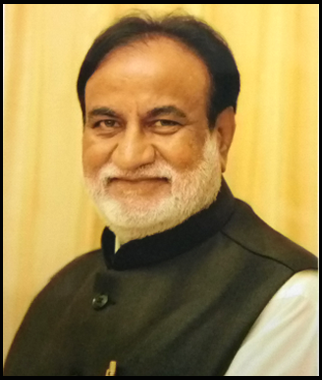 Dear Young students!

I deem it great privilege and pleasure in welcoming aspiring students to 'Institute of Science and Technology for Advanced Studies and Research (ISTAR)' where we inculcate discipline, self-development, confidence, character formation and promotion of universal brotherhood in the minds of the students. I always believe focused hard-work is the real key to success. So our institution insists the students to keep their goals and just keep taking the next step towards completing it. We, at ISTAR are striving to impart quality education that not only sharpens the intellectual ability of the students but also inculcates ethical and aesthetic values, thus moulding a multifaceted personality that is ready to shoulder responsibilities towards Family, the Society, and the Nation.

ISTAR offers many unique master degree programs like Industrial Hygiene and Safety, Real Estate Valuation, Plant machinery & valuation, Polymer Science and Technology, Surface Coating Technology, Instrumentation and control, Geo-informatics, Mobile Technology, Environmental Science and Technology, Industrial Chemistry and so on. Personality Development, and Training in real time projects through Institution-Industry-Interactions, helps our students to emerge as brilliant Technocrats, excellent industrialist, scientists, thinkers or leaders and successful Professionals. Our students are bright and industrious and have been consistently securing University Ranks. Our institution endows halcyon atmosphere for the students, well-stocked library, excellent infrastructure, fully equipped laboratories and ICT enabled class rooms and Wi-Fi campus. We have perhaps the best of highly qualified , skilled and devoted faculty, with a good mentoring system. A Education is simply the soul of a society as it passes from one generation to another"."Learn today for better future"

I wish you all the best and good success.
Er. Bhikhubhai B. Patel
Chairman, Charutar Vidyamandal
President - CVM University